ADHD Brain Training to Reach Your Full Potential
Exclusively with Dr. Trish Leigh
Do you want to transform your life to succeed?
Time to Thrive with Proven Techniques and Strategies Built on Neuroscience
Improve Focus and Stress. Get More Done in Less Time.
This isn't your averaging coaching program, this is brain science. 
ADHD Starts in your Brain and Ends by Re-Wiring your Brain.
ADHD is proven to be a neurodevelopmental challenge. This means that it is caused by an irregular brain performance pattern. When that pattern is optimized, the ADHD brain pattern is diminished. Dr. Trish Leigh uses high tech., state-of-the-art, tools to un-wire the ADHD pattern and re-wire your brain with the optimal brain pattern for calm-focus. When your brain performs better, so do you. This is how you can transform your life and succeed with long-lasting results. 
You can begin brain training at home, immediately, with my specialized coaching based on your brain, behaviors, and your goals. I can help you succeed faster, easier, and in a fun and engaging manner. Working on your goals gives you purpose and fulfillment.
Stop running in circles, start moving forward.
"Desire, When Harnessed, Is Power."
Not Ready to Sign Up? Schedule Your Personal Consultation Now. 
ADHD Neuro Coaching with Dr. Trish Leigh.
Once enrolled in the coaching program, we will establish your goals, identify roadblocks to achieving them, and then use powerful strategies to move forward. We will investigate your past experiences and how they impact your brain and behavior today. Then we will deconstruct your thoughts, actions, routines, and habits to to re-wire your brain using your mind and body. 
I will give you very specific strategies, techniques, and methods for change based on neuroscience. We will identify action steps for you to continue to make progress. Neuro Coaching can be the difference-maker between continuing to go around and around in circles vs. having the strength to move forward and accomplish your heart's desire. Being on purpose your brain will continue to re-wire itself for permanent change. With my help, you can set and reach your goals.  
In this program you will:
See how your brain is performing.
Learn how you can, simply, make it work better. 
Learn powerful strategies to improve how you feel and perform on a daily basis. 
Not Ready to Sign Up, Schedule a Consultation Now.
Coaching with Dr. Trish Leigh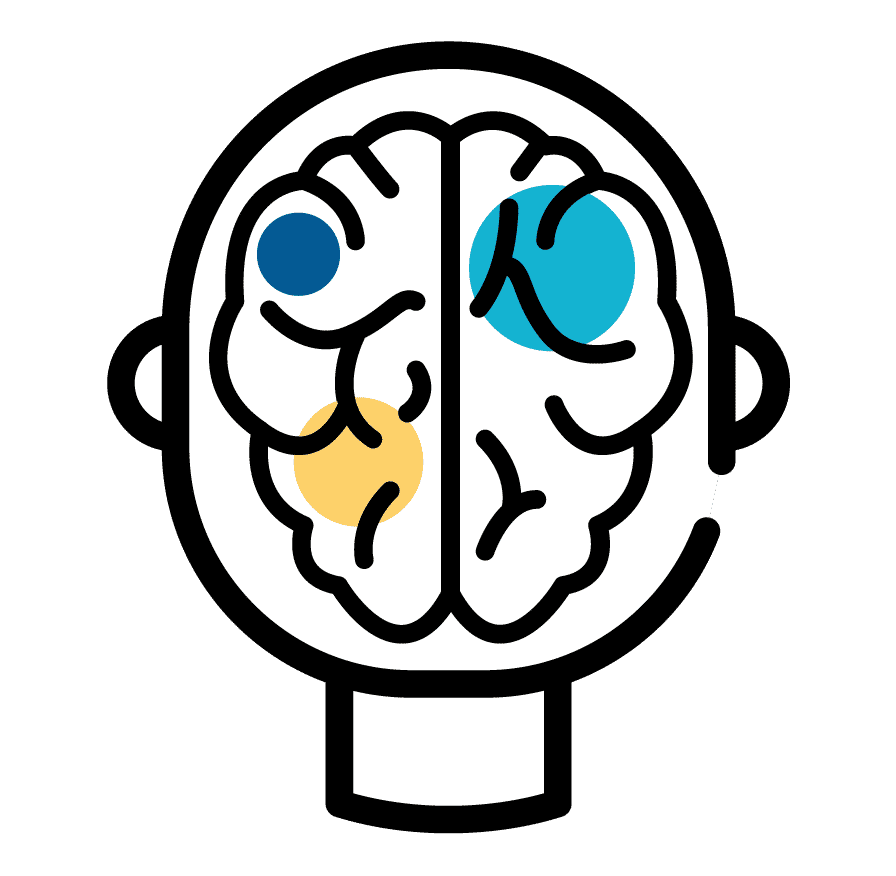 ADHD Neuro Coaching Program
Your program will be tailored to help you reach your specific goals. Using specific techniques and strategies derived from neuroscience, Dr. Leigh will help you get organized, stay focused, and be more productive with less effort. In this program you receive:
Three 30-Minute Coaching calls per month
Strategies, tools, techniques built on neuroscience
Personalized, individualized support from Dr. Trish Leigh
*If you'd like to add brain training, you will be prompted to order your own brain sensing headband directly from the manufacturer. When you enroll in the coaching program you will receive a link for an exclusive 15% discount. The investment for the headband is ~$212 after the discount. It is worth every cent and I will teach you how to use it long-term. 
Included in your ADHD Neuro Coaching Program are:
Personal 1:1 Coaching with Dr. Trish Leigh
Dr. Leigh will meet with you virtually, by video conference, for 30 minutes, one time per week for 3 weeks each month. In these meetings, she will provide specific individualized strategies, tips, and techniques to help you accomplish your goals. The last week of each month is reserved for implementation. Dr. Leigh will use the information from your assessment and the data from your EEG (electroencephalogram) Neurofeedback Brain Training to inform you of your progress and areas of continual needed improvement. This information will help you move toward accomplishing your goals faster and easier while having a bit of fun doing it. 
A Neuro Coaching On-Line Course with Dr. Trish Leigh ($49 Value)
This course will provide you with the foundational tools to get you started toward reaching your Full Potential. The course is 5 modules. The first two modules teach you how your brain performs and what you can do to make it perform better for calm focus. Then, three modules provide tips, techniques, and strategies specifically for your brain type. You will be able to access this course indefinitely and use it as a long-term resource to stay well.
Using the incredibly interesting information from your personality type and goals assessment, Dr. Trish Leigh will give you specific exercises and activities to implement to become the best version of your personality type. 
Dr. Trish Leigh is highly trained in varied disciplines. Read more about Dr. Leigh's credentials HERE.