If Your Man Watches Porn (& You Think It's A Problem): 3 Steps to Take Immediately & Why.
Upset because your man watches porn, but don't know if it's really a problem? Don't know what to do about it either way? I am talking to you women because if a man has a porn problem, he most likely doesn't know it and absolutely cannot admit it to himself, never mind you. Honestly, I don't give two craps about porn. Then why am I here, writing this blog post about porn. Because I care deeply for people, for their relationships, for their ability to be with each other authentically and have families that learn to do the same thing. Porn kills all of that. That is why I am here writing this blog post. Don't believe me? Check out the blog post on
fightthenewdrug.org
and read all the truth about why porn watching is bad for your man and for you.
How Do You Know if It is a Problem If Your Man Watches Porn?
Porn itself is harmless, like just about everything else. But… Consistently watching porn Porn watching puts people at-risk for intimacy problems in the moment and more and more as life goes on. Another big reason I am here talking with you is because what most people don't know is that casual porn watching is shifting into porn addiction more than ever because of what is being called the Triple A's: Accessibility, Affordability, and Anonymity. Watching porn has become one of the easiest ways for men (and some women) to escape life. It is so dangerous because once you start watching, if it grabs you, you are screwed. Porn will pull you in hard for a lifetime of sexual and relationship problems. Many people tell you, "my man watches porn and it's no big deal." What is a big deal for one is not a big deal for someone else. Just like one person can have a drink or two with no problems and others become alcoholics after years of drinking.
How Do I Know if My Man is At-Risk for Porn Watching Problems?
There are 3 major risk factors for the creation of a porn habit that hurts families. They are:
Familial Propensity – Genetics if you will. If a person comes from a family that is at risk for addictions, then the risk increases.
Environment – Growing up with trauma, either big or low-grade, can put someone at risk. Yes, slightly dysfunctional families count as low-grade trauma.
Amount of Porn Watching – As a person watches more and porn, the reward center in the brain becomes dysfunctional. After a short amount of time, the brain needs porn on a consistent basis to make it feel ok with life.
People who have a genetic predisposition for addictions are at greater risk. There is a brain pattern for it. My awesome team at
Leigh Brain & Spine
can see if a person is at-risk for the brain pattern on a
qEEG Brain Map
. We can literally see it and we show it to you. Essentially if your man has underlying anxiety, depression, ADHD, or mental health issues there is a stronger chance he is at-risk. If a person has ever had a concussion on top of those other issues, then he might be at greater risk too. Behaviorally, if your man has mood swings with extreme highs and lows and has difficulty engaging with the world for long periods of time, this might demonstrate that he needs an out from the world. Many times, men with porn problems grew up in dysfunctional homes and have childhood traumas that have created the need to escape. 97% of men with sexual addiction have been emotionally neglected and 81% have been abused sexually. Sex becomes a coping mechanism and porn becomes the easiest way to get sexual stimulation. If you want to know more about
trauma, attention, and addictions
check out the
blog post
on the topic.
Why are Porn Watching Problems Increasing?
In today's day and age, many young people are becoming desensitized to the images of exceptionally wild, adventurous, and sometimes violent sexual experiences that are being broadcast across the web. It is making people think that porn is what sex is supposed to be like between actual partners. Many times, it can't be. The extreme levels that are in porn are not usually sustainable by healthy women, or men, who are looking for a relationship. Porn is founded on the objectification of men and women both. Most times, what people are watching in porn is fantasy. It is not intimacy. In healthy relationships sex should be fun, of course, but it should be about intimacy, not just arousal. Especially, not just arousal of one person at the expense of another.
What is the Big Deal About Porn Watching for Men?
Science is now showing that young men are preferring porn to having sex with women. Why? Because they cannot get as aroused for the human women as they can for the images they see in porn. It is because their brains have been hijacked and the reward system has become deviant. One reason this happens is because of the objectification, the on-looker status of the person watching porn. When you are having sex, you don't have the view that you do when watching images. This is big part of the problem. The more porn you watch, the more the brain is being hi-jacked. The worse the problem will get over time. It is proven by science. Now of course, if it is casual porn watching here and there, it will not hi-jack your brain. Like anything, if you do something a little it is not a big deal. If you do it a lot it can become an insanely huge problem. Let me tell you why.
How Do I know if a Man Watches Porn Casually or if it is a Harmful Habit?
The first question is to what degree of a problem is porn watching. In your relationship if you have a sense that your man needs porn then you might have a problem on your hand. Need versus enjoy is one of the parameters that can define addiction from casual exposure. So, if you are here it is probably because you know your man is watching porn, you've asked him to stop, and he can't. You have found out he is still watching porn, which means he is being deceitful and betraying you and you don't know what to do. Hiding porn watching is another marker of brewing addiction. If your man is sneaking around, then you might want to consider joining my course so you can learn what is going on and what to do about it. If your man watches porn casually and you don't care, you would probably not be here right now.
3 Stages of Porn Problems Brewing:
"Binge/Intoxication": Watching porn to de-stress and escape life for a while.
"Withdrawal/Negative Affect": After watching a great deal of porn need to keep watching it to not feel bad. It produces incredible amounts of withdrawal symptoms for a person.
"Pre-Occupation/Anticipation": The thought of getting back to porn watching keeps the person in an elevated mood.
Tops Signs of a Porn Problem
Anxiety & Depression – Often anxiety and depression are present before porn becomes an issue.
Mood Swings – High highs and low lows.
Anger – Snapping at others and having reactions that are too big for the situation are common.
Distraction / Lack of Engagement – Men with porn issues become distracted from life. Porn starts running in their background.
Loss of Attraction for Partner – Images on the screen become the bar and your partner becomes less appealing.
More Demanding – About sex with your partner. The porn sneaks into your sex life.
Loss of Sexual Appetite for Partner – The opposite effect can happen too, no desire for sex
Viewing Porn at Work
Continuing to Secretly Watch Porn – after promising to stop
Escalation – Types of porn continue to get more graphic, violent, or intense.
3 Steps to Follow Immediately if You Think Your Man's Porn Watching is a Problem
Follow Your Intuition
Ok, so I know this is not rocket science but so many women do not do this. I have worked with many, many women who convince themselves it is no big deal in their heart when they are younger and first together with their man. If it is a problem then, it has huge likelihood to become a massive problem later on in your relationship. This is strictly because of the nature of porn and it's cycle of increasing grip on your man's brain (and life).
Why Do Women Doubt Themselves When They Know Something Is Up Surrounding Porn Watching?
Another component that makes it even more difficult to follow your intuition is that most men who are caught in the porn spiral will use gaslighting techniques to make you think you are crazy. Some men do it on purpose, but again many men do it on accident because it is part of the porn cycle. It is a self-preservation mechanism. What it means is that your man might justify his use of porn, minimize it so you begin to think it really is no big deal and rationalize his behaviors. When you get done talking to him you think you are wrong. But in your gut, you know something is up. Follow that gut feeling. It cannot hurt you. It can only help you by bringing the issue into the light earlier rather than later when it is much bigger problem. Enroll in the course below for more tips on behaviors to look for that might be red flags that you have a real porn problem on your hands. The course will also teach you about what you are feeling and how those feelings can guide you in the right direction. You are not crazy. If you are on this blog page, there is probably something really going on.
Get the Right Help
First of all, the right help is not me. In the course, I present the options of who the right help might be for you depending upon how you feel. I am just here to get you to the right people because I know how confusing it can be. If you don't get the right help now, you will back in five, ten, fifteen years looking for it again because this issue will not go away by itself. I have worked with women that really regret blowing off their intuition because they ended up spending most of their life with a man who was lying to them. This can be devastating to a relationship, obviously. So, you have to cross the bridge now or later if there is a porn issue at hand. It might as well be now.
Learn All You Can
Now, this one is my job. I am here to teach you how your man's brain has been hi-jacked if he has a true issue with porn. The only way to get him back is to fix the way his brain is running. Don't believe me (again)? Read the book
Your Brain on Porn
. It will enlighten you to the changes that happen within the brain and many men's experiences of those changes. In this course I quickly and easily teach you about the nature of the hi-jacked porn brain and why it must continue in its course until it gets the right help. It has to do with neural pathways. Remember the more a neural pathway is used, the more embedded it becomes in the brain. That is why you need to follow these steps now. Your first step is to join this course so you can learn what the deal is in the brain and get some scientific information. Then I point you in the right direction to get the right help. Join the course now.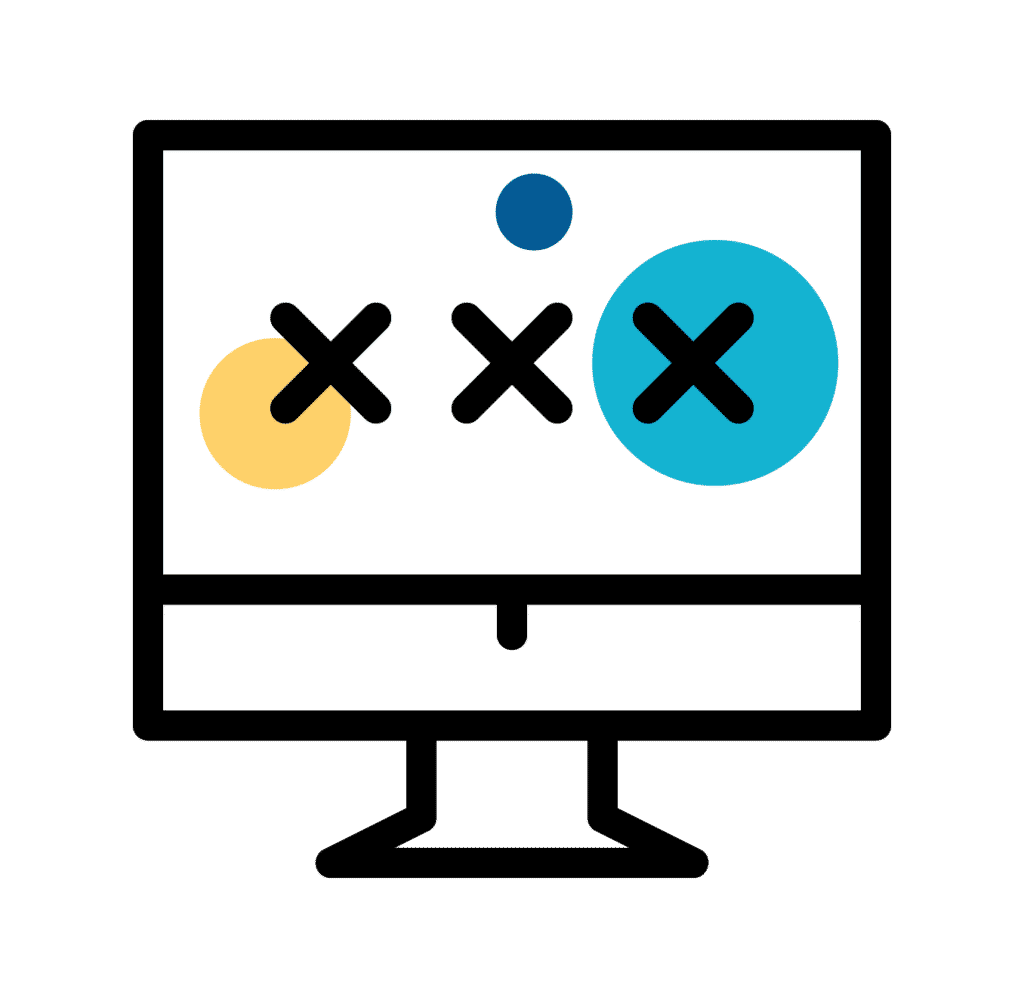 My Man Watches Porn, What Do I Do?: 3 Steps to Take Immediately & Why.
Upset by your man's porn watching but don't know if it's really a problem? Don't know what to do about it either way?
You probably don't know that a "hi-jacked brain" is at the root of compulsive porn watching. Also, porn watching gets worse over time, so it is best to act now if you have a gut feeling this is a problem.
Five lessons will teach you everything you need to know about porn watching to decide if it is a problem and what to do about it. Also, light will be shed on what you are feeling, and what to do next:
(1) How Do I know If My Man's Porn Watching is a Problem?
(2) Understanding Porn Watching and Sexual Addiction.
(3) What You are Going Through as a Spouse or Partner.
(4) You are Not Crazy! How the Process Will Likely Unfold.
(5) Getting the Right Help Right Now.
This short course is designed for women of all ages to empower you to free yourself from this ever-growing problem for couples and families.