Do You Need Help Overcoming Porn Brain?
I Can Help You, Unlike Most Others…. I Know the Key to Success. 
Porn Recovery Brain Training & Coaching with Dr. Trish Leigh
You are not alone. I am here to help you through this journey. Transform your life with high tech. tools and the strategies and motivation to succeed. My mission is to help you kick porn out of your life, shift your brain back to a healthy pattern, and help you thrive. This unique coaching program will help you heal, find peace, and happiness. 
With Dr. Trish Leigh, you can see into your brain and help your brain work better to overcome porn.
Proven-Effective, Action-Oriented, At Home
DISCRETE & CONFIDENTIAL
Porn Use & Sex Addiction Help. What I Do. 
Problematic Porn Use & Sex Addiction Recovery Coaching with me, Dr. Trish Leigh, is a unique program for men who have porn problem, excessive masturbation, or act out sexually. It is different from other therapy or counselors. I can set you on a success path in fresh and effective ways. Using neuroscience technology, I can see how your brain is performing to perpetuate your porn problem. Then I can make your brain work better to overcome this issue. For real.  
It is true. When your brain works better, you can be strong and make good decisions for yourself and your family. When it works better, you won't want to watch porn or act out.  
If you feel like you have been going around in circles, lost and confused about porn, feel alone and and can't find the right help, sign up to talk to me below. Using cutting edge methods, I can help you recover from this devastating situation. 
"Porn Addiction Starts in the Brain and Ends in the Brain."
Dr. Trish Leigh
I know what you are going through. It can be very difficult for a man to come to terms with the idea that he has a true problem with porn or sex. I can help you understand. Coming to terms with the problem is step number one and can be hard. I can help you see.
My distinctive coaching program is built on neuroscience and a 30-year proven formula for sexual recovery success. I use coaching strategies and Brain Training to help you heal and recover. I can help you no matter what you are struggling with sexually: pornography, masturbation, lust, affairs, sexual fantasies, fetishes, anonymous sex, hypersexuality, compulsive sex drive, urges and more. You deserve to be free of these chains.
If You Want to Be Done With Porn, I Am Here for You!
I will help you understand what caused your porn problem or sex addiction, then I will teach you how to break the cycle with proven techniques to re-wire your brain and behaviors. 
Although it is not your fault that you have a porn problem, it is your responsibility to get yourself out of it!
Dr. Trish Leigh CAN Help You.
Home Brain Training with Personal Coaching from Dr. Trish Leigh
Are you serious and highly motivated to improve your brain and life? Do you want to make improvements happen more quickly with measurable data? If so, then home brain training with coaching is the solution for you. You will use state-of-the-art home brain training technology (that is easy and enjoyable to use) to shift your brain into a new healthier mode. Brain training does not put anything into your brain. It simply teaches your brain to work better so you can feel calm and focused without porn in your life. Leave the guilt and shame behind. Use neuroscience to heal. Grow into a life of integrity rocking out at your full potential.
You will work one-on-one with me, Dr. Trish Leigh, in 30-minute private coaching sessions, via zoom, every other week. We will be able to see exactly how your brain is improving using brain performance graphs and charts. In our coaching sessions, I will help you understand what need your porn habit is serving, how to get that need met in a healthy way using specific action steps for change. All of my coaching is based on neuroscience for maximum effectiveness. You don't have to feel defeated. You can grow from this experience. I can help you. 
Dr. Trish Leigh will help you to:
See how your brain is causing your porn and masturbation problem. 
Train your brain, with and without technology, to end the addictive porn and masturbation cycle. 
Understand your porn use, what caused it, and how it has affected you, its impact on you, and what you need to heal.
Support you with life after porn use because it will be different (actually better).
Establish your long-term success plan to ensure positive, lasting change.
You Do NOT Have to Suffer in Silence Alone. I CAN Help You. 
If you are not ready to get started yet, schedule a 15 Minute Consultation HERE.
Trust me…just talking to me about it will begin to make you feel better. Making a plan to overcome compulsive porn and sex will help you improve your life and your family's lives. Sign Up Now.  
Home Brain Training & Coaching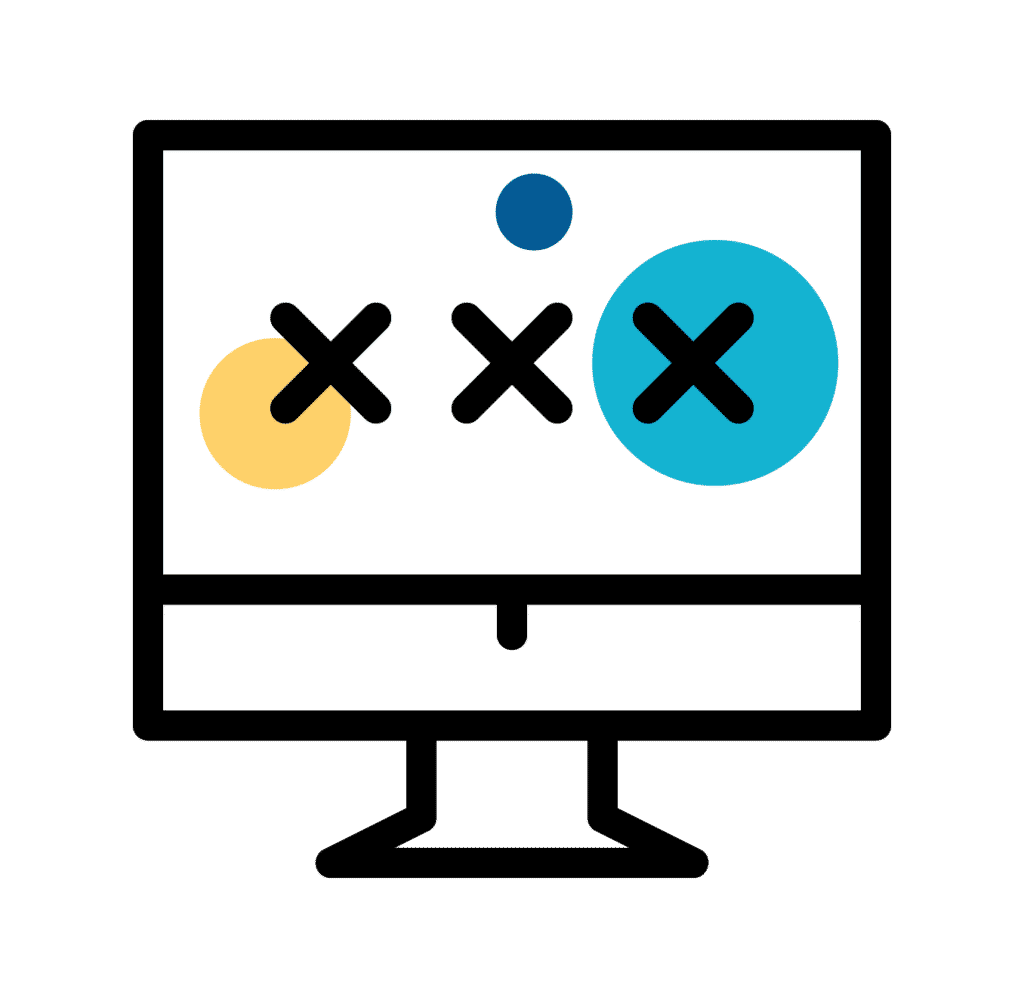 Home Brain Training to Break the Chains of Porn
Are you serious about quitting porn to reach your full potential? Do you want to be free from porn with less withdrawal symptoms, improved mood, and decreased anxiety? Then this 4-month Home Brain Training and Coaching program is the one for you. You will get:
Unlimited brain training sessions for 4 Months 
8 One-on-One Coaching Sessions with Dr. Trish Leigh
Proven strategies to create new routines, habits, and thoughts processes to make the changes that will help you succeed
Personalized plan to pivot and avoid urges, slips, and relapses
Individual attention to re-wire your brain and life using neuroscience
Home Neurofeedback and Coaching with Dr. Trish Leigh
1. Unlimited Home Brain Training Sessions Personalized for Your Needs
Using your highly effective, but incredibly easy to use equipment, you can train your own brain, at home, on a daily basis. Your training will be personalized and individualized by me, Dr. Trish Leigh. 
Brain Training using a specialized application has never been easier and more effective. You can watch YouTube videos, play games, or listen to music while you train your brain. The audio and video feedback will guide your brain into the new and better operating mode so you will feel and perform better. The app provides you training data so you can track your progress after every session. You will see the benefits with your own eyes. 
Also, Dr. Trish Leigh can observe and interpret your training data from a specialized on-line platform.  This program truly is individualized for your needs and can help you break free faster and easier.
2. Personal Neuro Coaching with Dr. Trish Leigh
In our 30-minute coaching sessions every other week, you can tell me what is going on with you. Then, I will give you brain-based strategies to re-wire your brain back into the healthy mode to overcome porn's hold on you. You will use your brain sensing headband with a highly specialized app on your phone or tablet to re-wire your brain. 
Within each bi-weekly meeting I will help you to learn deliberate exercises, activities, strategies, and techniques that you can use daily that are proven to help you re-wire your brain to heal from your porn use. 
In our coaching sessions you will receive:
Proven techniques to create new routines to not go down the slippery slope of porn
Strategies to pivot and avoid urges when desire strikes
Brain-training graphs to see how your brain is improving 
Coaching to improve your emotional regulation, mood, thoughts, habits, and behaviors for lasting success.
NOTE: This is a 4 month payment plan of $799 per month. It will be drafted on the day of the month that you signed up. If you are interested in continuning after 4 months, you receive an exclusive 35% discount to keep going. If you have any questions, reach out to Dr. Trish Leigh. I am always happy to answer.
Find Out How Dr. Trish Leigh Can Help You!
Just $29 for a 15-Minute Consultation
Not Ready to Sign Up for Coaching Yet? Need More Information?
I understand that you may not be ready to jump right into Porn Recovery Brain Training and Coaching. Honestly, I can't blame you. Here is what you can do in the meantime. Check out my blog for lots of posts on porn, sex addiction, intimacy anorexia, betrayal trauma, and more. I am here for you until you are ready. My YouTube Channel is a great resource too. There are many videos there to help you understand how you can heal and recover.
If you want to talk with me personally, I am happy to discuss your situation and give you a bit of insight on how I could help you. If it is not a good fit, I will refer you to the right resource. 
You can sign up for the consultation below. I want to help you rebuild your life. Don't wait any longer. Reach out to me so I can help.
Sign Up for a 15 Minute Consultation to discuss your situation personally with Dr. Trish Leigh.
($29 one time payment)